Doggie
Daycare
Services
Our boutique-style doggy daycare is focused on ensuring the most compassionate and customized daycare services for your pet!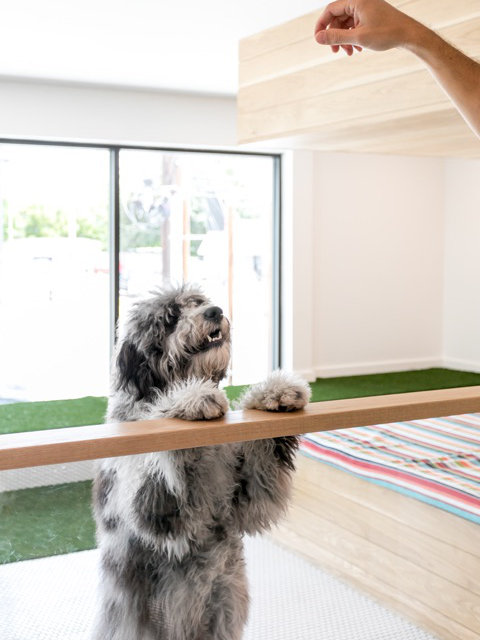 Our state-of-the-art daycare facilities offer supervised all-day play in a safe and pristine environment while also promoting social play and improving pack skills.

Every pup receives special attention as soon as they walk through our door. Our caregivers engage with your pets throughout the entire day, showering them with love. We also have lots of cozy places to curl up and take a nap for the pups that prefer a little more peace and quiet.

Missing your best buddy while at work? No worries! Each facility has a live webcam, so dog owners and friends alike can watch our clients play the day away.
Are you interested in trying daycare for your favorite pup?
Schedule your initial interview today!
Schedule Interview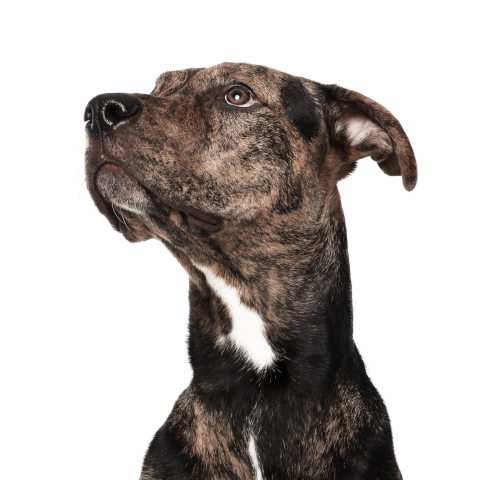 Doggie Daycare Features
When you leave your sweet pup with us, we want you to feel confident that they are in good hands. Some of our key daycare features include:
Friendly Attentive Staff

Our friendly and professionally trained staff caters to the specific needs of your pup; we want every dog to love spending time with us

Safe Play

We continuously monitor our playgroups to ensure safe play and a positive pack experience

One-on-One Attention

We keep the staff to dog ratio low, giving one-on-one attention as often as possible

Pre-screening

All daycare attendees are pre-screened to guarantee proper health and behavior

4+ Walks per day

Dogs are walked a minimum of 4 times per day with a dedicated staff member

Large Playroom

We offer a large group playroom with floor to ceiling windows, so your pup has a great view all day and never feels lonely

Live Cam

Our Daycare Live Cam is always on, so you can check on your baby at any time!

Add-on Meals and Spa
What makes us different?
One-on-One Attention

Your dog is never in a kennel! We keep them busy all day with playtime, one-on-one attention, and walks. They will come back to you happy, healthy, and ready for a nap!

simple pricing and discount packages

Our pricing works for everyone, offering both a-la-carte stays and/or 5-day, 10-day, or 20-day packages for daycare stays (pricing below)

Extensive Hours

Our extensive hours allow maximum flexibility for your schedule

Fresh, homemade meals available

We are happy to feed your furry friend during their stay with fresh, locally sourced, homemade meals from the Barkin' Creek Kitchen

Fear-Free Environment

All our managers and groomers go through "Fear Free Training," ensuring your pet has the best experience possible while at Barkin' Creek

Clean Facility

Our daycare facilities are cleaned and sanitized daily with a commercial grade non–toxic bactericide, virucide, and fungicide product, creating a hospital-grade environment and preventing the spread of airborne and surface contaminants. Your pup's health is very important to us!

Love and Care by our Daycare Family

We will love your dog as much as you do!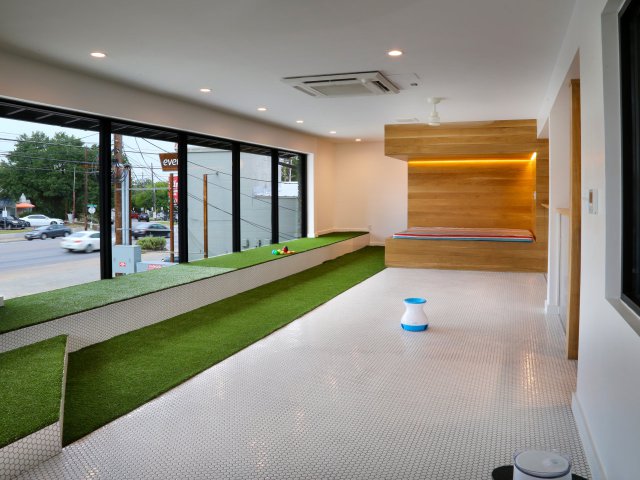 Daycare Requirements
Puppies must be 6 months or older

All dogs must be spayed or neutered

Owners must provide vaccination information for: Rabies, Distemper/Parvo, and Bordetella

Your pup may need to be within certain weight restrictions (depending on daycare location)

Prior to your first appointment, you must schedule a doggie interview
Want to get started with our doggie daycare services?
Schedule your initial interview and/or appointment today! We're pawsitive you'll have a great experience!
Schedule Interview